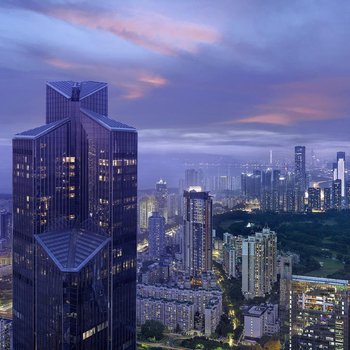 The Park Hyatt Shenzhen was recently opened in 2019, making it a fantastic choice for those staying in Shenzhen.
With Futian Railway Station just 1km away and Bao'an International Airport only 32km away, transportation is very convenient. Being just minutes away from COCO Park Metro Station allows guests to explore the city with ease. This hotel is located near many of Shenzhen's attractions including Huanggang Park, Shenzhen Book City and Shenzhen Children's Palace.
When guests have some time on their hands they can make use of the onsite facilities. Guests of this Shenzhen hotel can make use of the parking facilities.
If cleanliness is important to you, this hotel makes an excellent choice, as our guests consider this to be one of the cleanest hotels in the city.